~Jenay and Amir – Mt. Shasta, CA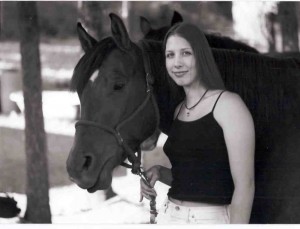 Kathryn Shanti Ariel came into my life as I searched for a deeper way to communicate with Amir and to really assist in our relationship, and to strengthen our bond.  To understand Amir o a much higher level than just the physical and to get in touch with what I already knew.  To realize that Amir is so much a part of me and how he is here to assist me in this life, to work through and be conscious of the "signs".
Being with Kathryn & Amir together during our sessions is profound.  Kathryn Shanti Ariel is a blessing from God.  She is very grounded, and creates a healing space for those messages to come through, and to give guidance for assisting in better communication between our companions and us.  Kathryn has also assisted Amir & I with his diet, through herbs, homeopathy and flower essences, which have helped tremendously.
~Michael Veys / Mitchel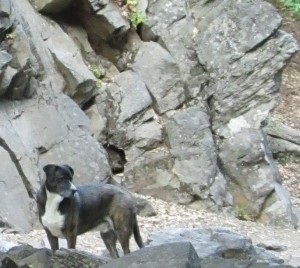 I have known Kathryn Ariel for 3 years and have seen the World she walks in with her inner ear and heart so attuned to the nature kingdom and the elementals….I feel she went thru the proverbial Rabbit Hole to be able to listen to the pulse, the heart and soul of animals and nature so closely…i have seen this reflection in the work she has done with my Dog Mitchell over the past spring and summer months. Mitchell was severely abused and suffered (Post Traumatic Stress Syndrome – PTSD), and he is now coming into his own sense of presence and dignity and confidence thru the loving communion and care that Kathryn has given him…He is calmer and more centered than i have ever seen him….he has been in the hands of someone who cares as deeply for the animals as any part of life.  It is her calling and mission to embrace this work and she has simply done with style and passion for this work!  Michael Veys
~Susan Hunt, Grants Pass, Or
(from FB page)
Kathryn Shanti Ariel's assistance has been invaluable for me several times when my animals were in crisis. Her broad knowledge regarding natural remedies for animals, paired with her strong intuitive sense, make her my "go to" person when I need support beyond what traditional medicine can offer. Although I no longer live in California, I still call upon her when needed. She has been a blessing in the lives of myself and my animals.